Taste Through Simplicity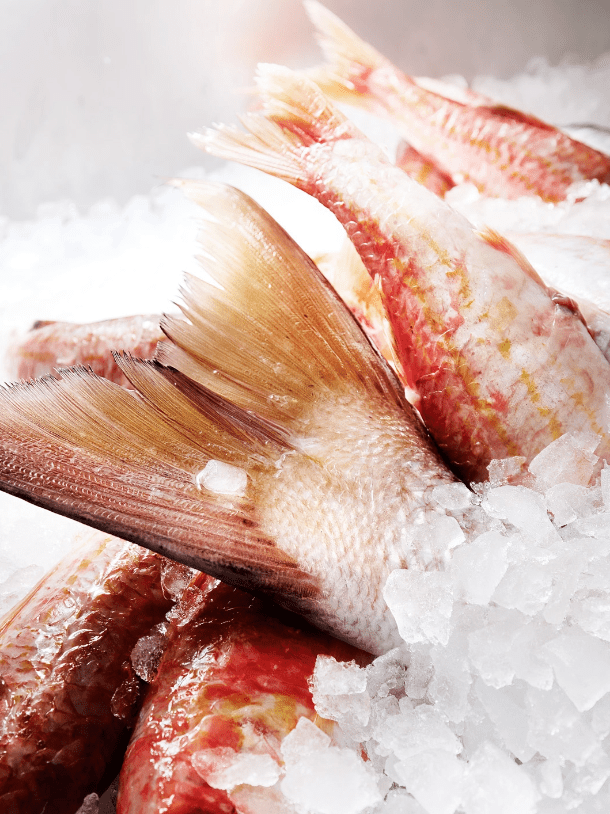 There's something strikingly simple about the Mediterranean. It goes beyond the clarity of the water or the starkness of the architecture. Nothing expresses this better than the delicious simplicity of Greek cuisine. Welcome to Milos.
Our Gastronomy
Begins at Sea
Complemented by Earth's
Raw Materials
Olive Oil
From centuries-old Koroneiki trees come the small, aromatic olives that we pick by hand and cold-press for our olive oil.
Honey
One thousand feet above the Aegean Sea, the tradition of honeymaking is preserved by generations of local beekeepers.
Vegetables & Fruits
And our fruits and vegetables are sourced from local farmers just as passionate about quality as we are.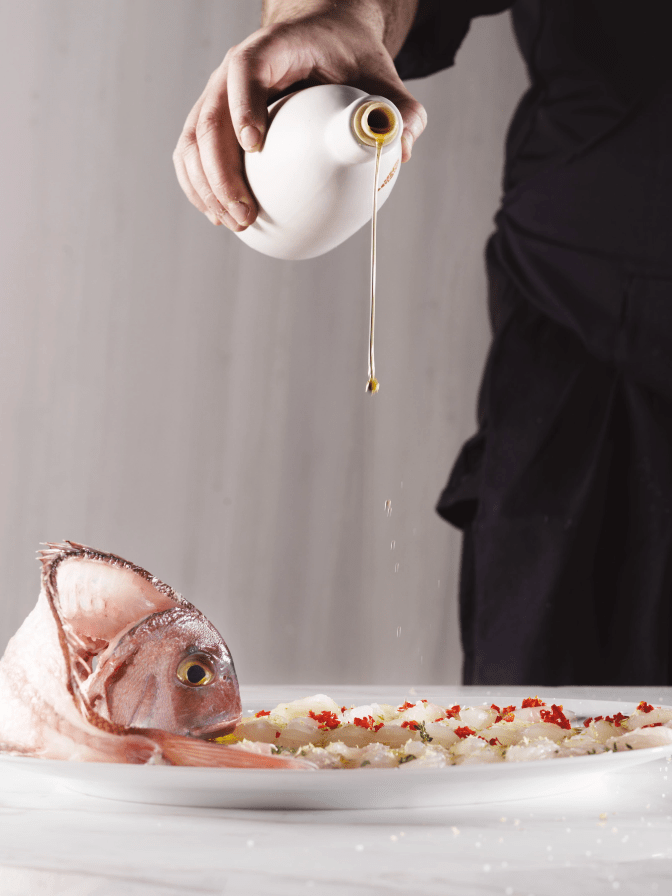 Artisan Precision
Our philosophy is simple. We are devoted to cooking fish perfectly. It is our life's work.
Ingredients are everything, the focus and foundation of our cuisine.
Our ingredients, gently handled, inspire us and our gastronomy.
Simplicity By Design
Each dish is a discovery. Minimalism and natural flavors define our cuisine.
Where Sharing is Our Tradition
At Milos we believe in philoxenia, the art of Greek hospitality, gathering at a table to share a meal.
A Generous Host with
A Vision
"The man who changed the world's view of Greek food."
— The New York Times
"We realized that Greek cuisine was either unknown or completely misunderstood. We had a strong conviction that people would appreciate and love our food as soon as they discovered its virtues."
— Costas Spiliadis
Read More
Across the World
Since the first estiatorio Milos was founded in Montreal in 1979, our refined gastronomy has transcended the globe and acquired passionate fans in all of our locations.