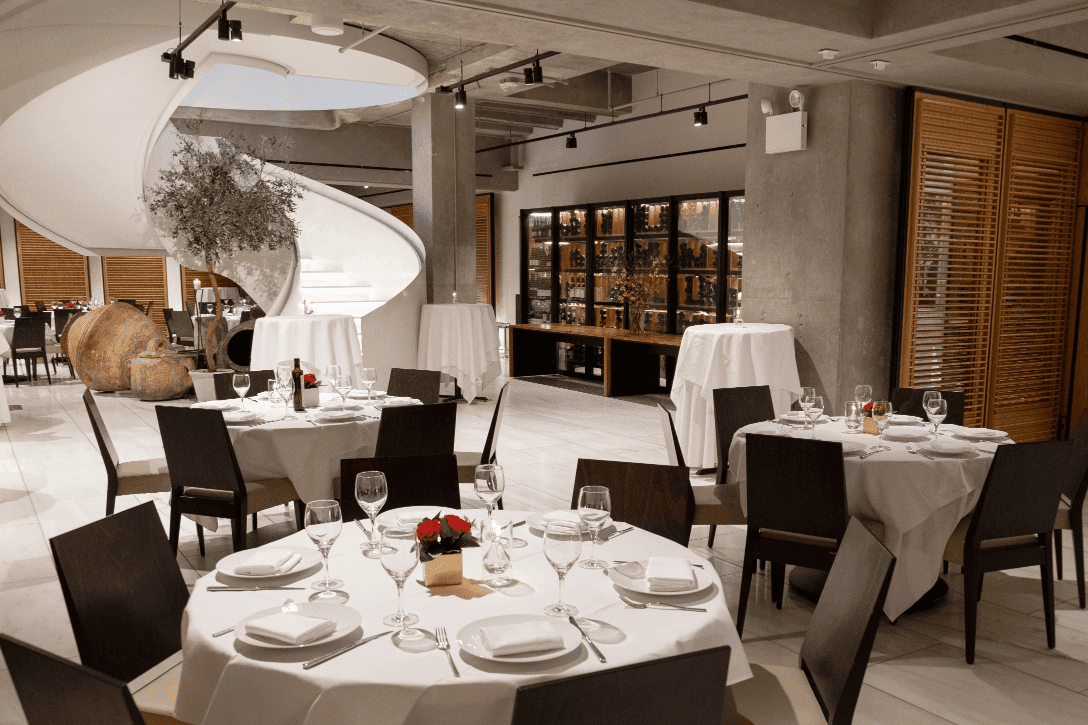 NYC – Midtown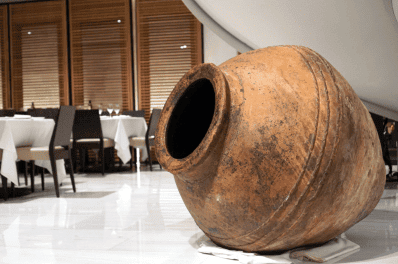 With its Manhattan opening in 1997, Milos becomes the very first Montréal restaurant ever to expand beyond that city. Daringly, chef Costas Spiliadis has selected the most demanding restaurant city in the world for his second Milos. The restaurant is a sensation; New Yorkers have never experienced Greek food so elegant, so pristine.
Milos New York, assuredly high-end, is the first Greek restaurant of its kind. It features warm hospitality and a large, airy, open space with a high ceilings and décor that incorporates cultural artifacts such as earthenware jars and urns. It establishes itself as an ambassador for Greek dining, with a focus on market pricing, family-style sharing, impeccably fresh seafood simply prepared, superb vegetables and fruits, and artisanal olive oil and yogurt imported from Greece. New Yorkers immediately warm to this new and elegant perspective on Greek cuisine. A renovation later expands the restaurant to open a spacious lower level, meeting demand for private events.
Named one of New York's Top Seafood Restaurants by Thrillist in 2021; International Cuisine winner of the 2017 Concierge Choice Awards; called "one of the best Greek restaurants in the world," by GQ in 2010.