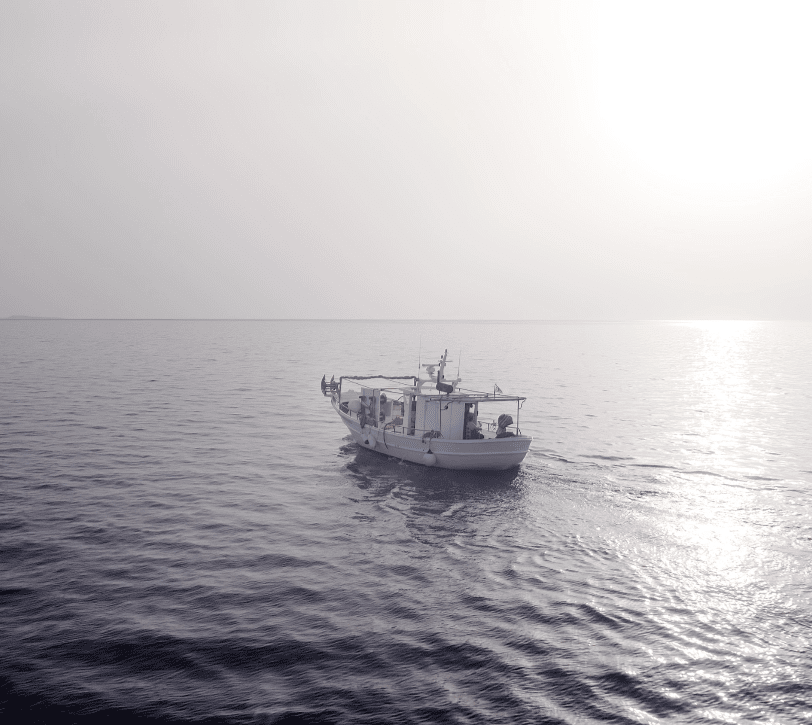 Our Origin
In many ways, the story of Milos goes back millennia. The Milos experience is about far more than an exquisite meal. It encompasses the time-honored virtue of hospitality or, to put it in Greek, philoxenia. This love for strangers–which is what the word actually means–was, and continues to be, part of a Greek's moral code. When Milos first opened its doors, it was to welcome guests to an experience that embraced dining as an act of sharing.
Our Values
Our philosophy is simple. We believe that certain values are timeless and remain undiluted from generation to generation. And even when people are often drawn towards the spectacular, an internal compass leads them back to the basics. This process of enriching life through simplification is more often encountered in places where people live closer to nature, whether that's a mountain range or an archipelago. In those terms, to say that Greece is geographically blessed is, probably, an understatement. Yet it's this daily interconnection with nature that makes us very appreciative of its offerings–and even more assiduous in the way we use them.
Our Basics
Preparing a freshly-caught sea bream or a just-harvested oyster is being in touch with nature in its purest form. Yet this great privilege comes with a condition. And that's no other than to use ingredients that will help bring out even more of that freshness. As we brush a hand across a bush of Greek thyme or scoop up a handful of sea salt, we find the connection to nature to be just as electrifying. And at Milos, this is precisely the feeling that we try to bring to the table every day.
Our World
Hospitality, this sacred art of making a stranger feel like home, starts with a sumptuous meal. But it certainly doesn't stop there. With xenodocheio Milos, the very first luxurious gastronomy 5-star hotel in the heart of Athens, we combine unassuming elegance and discreet yet fastidious service with the gastronomic experience you've come to expect from Milos. Featuring individually styled rooms and suites with marble bathrooms, exquisite linen and terraces that encourage sun worship, it is a discerning traveler's sanctum, meant to cater to mind, body, and soul. For guests who'd rather savor Greek cuisine afloat, we offer Milos at Sea: our 113-foot yacht can accommodate up to 10 guests in 4 cabins, while her spacious dining area is the ideal spot to enjoy the very best Greek cuisine Milos is famous for. And between relaxation and nourishment, one can swim in secluded coves, explore remote beaches and indulge in a bit (or a lot) of island nightlife. Closer to home, for an impromptu get-together, we suggest a visit to Milos Wine Bar. Located at 20 Hudson Yards, it features 100 expert-selected Greek wines which highlight not only the geographical features of each region but also its history and cultural treasures. It's a deep immersion into the unexplored world of Greek wines.