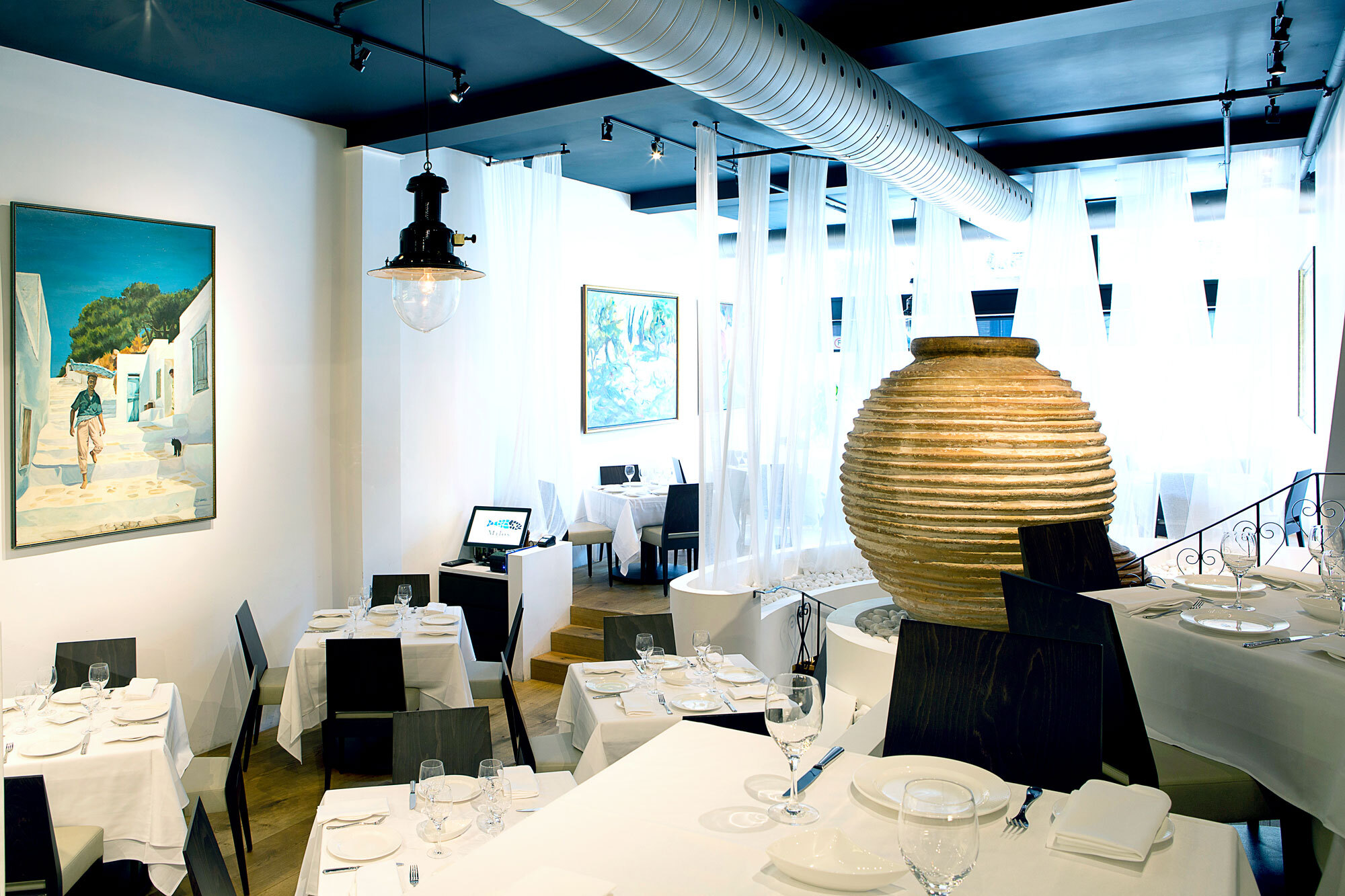 Montreal
Costas Spiliadis, a young Greek intellectual, leaves home for North America to pursue university studies. Settling in Montréal, he is inspired by the new psaraotavernas, simple fish restaurants. He takes the next step, soon to be his lifetime pursuit: Beginning with estiatorio Milos Montréal, he becomes the champion of authentic Greek food abroad.
Costas' original, groundbreaking Milos opens in 1979 in the Mile End neighborhood of Montréal, with him as chef and owner. It is innovative, one of the first restaurants to feature an open kitchen as well as a fish market where guests are invited to select the seafood of their choice. Spiliadis spares no effort in sourcing the most delicious products of Greece and other prized locations throughout the world. His preparations, painstakingly uncomplicated, are a revelation. The restaurant undergoes a revitalization in 2015, expanding and polishing the space.
Awarded four stars by the Montreal Gazette in 2008 and 2000; featured as "one of the world's most famous Greek restaurants" in MIXTE Magazine in 2021.