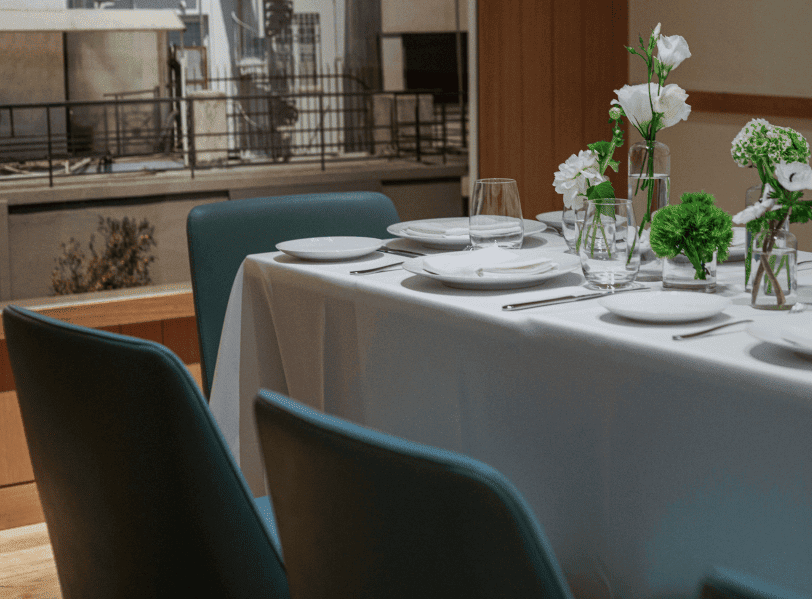 You are currently in:
Book an Event
Our Las Vegas location features an intimate private room, as well semi-private area for groups of all sizes.
For inquiries about our private dining options, email us at lvevents@estiatoriomilos.com and we will be in touch with you very shortly.
Private Rooms
The Santorini Room features original fine art photography and is accented by soft woods and light tones. This private space can meet all audio/visual requirement and features a private rest room. Santorini is well-equipped to host business meetings, while offering privacy for intimate lunches and dinners.
Milos' Lounge is a semi-private space that focuses on simplicity and elegance and is perfect for groups looking to be a part of the bustling Milos Experience. This area of our restaurant has a prime view of one of the newest features to be found at a Milos location, the MILOS RAW BAR, a large, glazed fish cooler and butchery that houses signature items like decadent oysters from around the world and various fish that can be prepared sashimi-style.
The opulent Venetian Resort became Milos' beautiful new home on the Las Vegas Strip in 2021. A spacious bi-level main dining room is complemented by freshly caught fish displayed on ice and a dazzling raw bar, a new Milos concept, featuring whole fish sashimi, crudo and tartare . The restaurant is adorned with cultural artifacts, including immense pithari–earthenware jars and urns and is perfect for large parties wanting to be part of the classic Las Vegas energy.