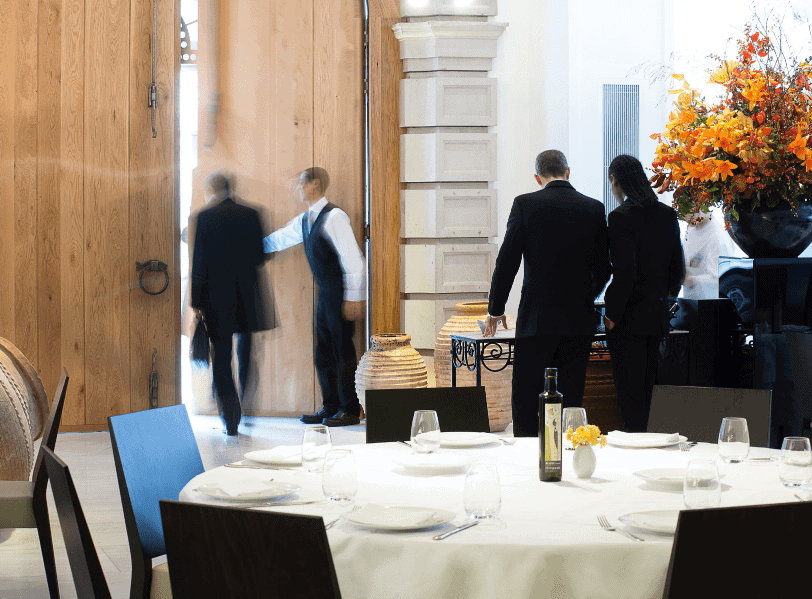 You are currently in:
Book an Event
Our London location features several private and semi-private options. Overlooking the ground floor dining room, the mezzanine is framed by our raw seafood bar, dessert and cheese counter, which showcases a large display of the best artisan cheese Greece produces. The mezzanine is a flexible space which can be adapted according to the occasion and size of event. You may also opt for our Private Dining Room which is set against a backdrop of the Greek island of Symi, and features a wine cellar and sliding doors which can be shut for further privacy.
For inquiries about our private dining options, email us at london@estiatoriomilos.com and we will be in touch with you very shortly.