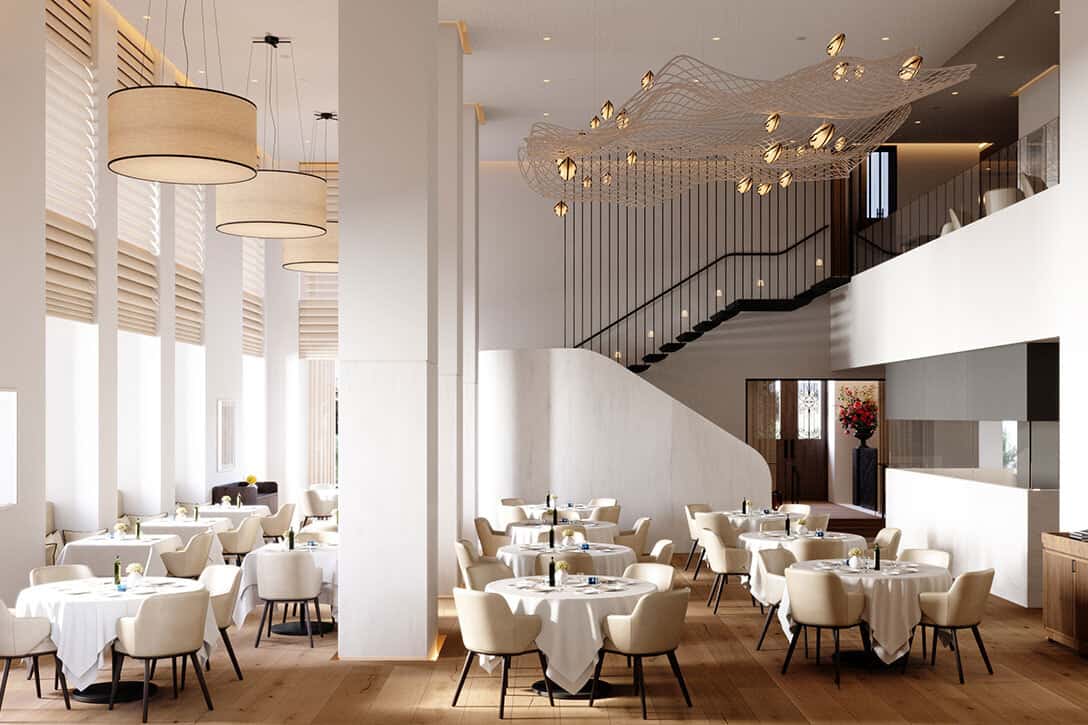 You are currently in:
Book an Event
Overlooking our dining room on the ground floor, the mezzanine features a wine cellar and an oyster bar with airy views of the ground floor dining room. The space offers a flexibility for a range of events.
For inquiries about our private dining options, email Clio Verikaki at clio.v@estiatoriomilos.com and she will be in touch with you very shortly.